Les entreprises réellement « Customer-centric » ont de meilleurs résultats. On s'en doutait. Mais pour être
réellement Consumer Centric et créer une véritable expérience client innovante et intégrée –  au-delà des mots et des incantations – , il faut AUSSI se tourner vers l'interne. Les directeurs marketing ne peuvent plus se cantonner à être des spécialistes du « consumer ». Ils doivent absolument entraîner toute l'entreprise. Devenir de véritables coachs en créativité et change management. Pas facile… et indispensable. Les conclusions d'une récente et sérieuse étude (décembre 2015 -Korn Ferry – parue dans Forbes) sont implacables.
Je retranscris ici une des conclusions les plus importantes :
« The biggest challenge marketers face creating an integrated customer experience is aligning with other internal groups. Coordination, alignment, and cohesion within the organization can be a challenge that prevents marketers from being more successful driving greater customer-centricity.
The key for all of this is to have top team alignment. The only way for anybody to make any progress is for there to be total alignment across the senior management team.  All functional leaders must be aligned behind a customer-centric approach and the transformation that is most often inherent in shifting to that approach. The mandate has to come from the CEO.
 CMOs can limit their focus to the data and understanding the consumer, which is of course key to their role. What they often fail to realize is that they have to go beyond the content of their job to change the way in which they interact with the organization ».
Cette réponse est parfaitement en phase avec le positionnement de ALOA Consulting. L'innovation selon nous repose sur un triptyque « User focus – Ideas Focus – Team Focus » : la nouvelle frontière du marketing est bien au sein de l'entreprise.
N'hésitez pas à nous contacter !
Valérie LE BERRE, Fondatrice&Associée ALOA CONSULTING – Innover en visant juste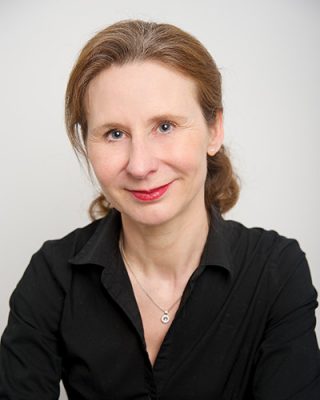 01 30 82 26 84
www.aloa-research.com
Vos autres contacts chez ALOA Consulting :
Muriel BESSONNEAU –  USER FOCUS Manager
Béatrice BINARD – TEAM FOCUS Manager